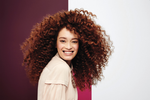 We know that finding great vegan hair products can be challenging, especially when it comes to hair colours. That's why we've made it easier for you and your colourist to choose from a wide selection of vegan products.
Whether it be permanent colour products like The Color XG or our demi-permanent The Demi, there's something for every style. Paul Mitchell Professional Hair Colour products are not tested on animals and do not contain any products that are directly derived from animals. Instead, we use plant-based ingredients that are great for your hair and our little furry friends!
What Goes into Our Colour?
Cottonseed Oil
Used in many skin, haircare, and makeup products, cottonseed oil is loaded with natural antioxidants and is rich in vitamin E. The linoleic acid in cottonseed oil helps promote hair growth, whilst the ceramides strengthen hair and make it glossy and smooth. 
Rice Protein
To maintain healthy hair, your hair needs protein. It fills gaps in your cuticles, making hair stronger and more manageable. Gentle for all skin types, hydrolyzed rice protein is often used in hair care products for those allergic to soy or wheat proteins. 
Sunflower Seed Extract
Sunflower seed extract has many benefits during the colouring process. Rich in fatty acids and vitamin E, it has deep moisturising properties, prevents colour fading and eliminates brassiness. It also provides intense UV protection and adds shine. 
To add to the use of Vegan products in our colour products, all Paul Mitchell Professional Hair Colour tubes are now made with up to 45% recycled aluminium and are 100% recyclable. Aluminium is an infinitely recyclable material that takes up to 95% less energy to recycle than to produce new aluminium. Furthermore, the new Clean Beauty collection is good for hair and good for the planet, with 100% recyclable bio-based packaging, with a commitment to making better hair care in a more sustainable way.
Why Choose Vegan Products?
Paul Mitchell are proud to offer so many vegan hair colour options, allowing you piece of mind that you're doing your part to protect the planet and environment. Whilst there are some non-vegan products out there that do not test on animals, Paul Mitchell strives to be as eco-friendly as possible, resulting in our vegan colour range. 
Whether you're vegan or not, changing to vegan hair products is the one small contribution you can do to help the planet. Next time you're getting your hair touched up, don't forget to ask your hairdresser or stylist for some vegan-friendly products for the aftercare of your hair such as the Colour Protect Shampoo and Conditioner.