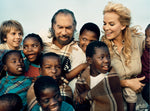 A COMMITMENT TO CARING
Our commitment to caring for people and the planet is the driving force behind everything we do. For us, producing the highest quality professional hair care available is simply not enough. We are (and will always be) dedicated to making our word a better more beautiful place.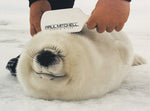 NO ANIMAL TESTING
In 1980, Paul Mitchell became the first professional beauty company to publicly stand up against animal testing. Now, nearly 40 years later, that pledge to our furry friends remains a driving force in all that we do.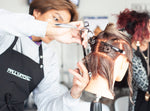 PAUL MITCHELL EDUCATION
The Paul Mitchell education program is a roadmap to truly realising your creative potential. A progressive, multi-tiered curriculum designed to accommodate and inspire all skill-levels. From the moment we partner with your salon and develop a customised education program for your team, you unlock a pathway to unlimited professional possibilities.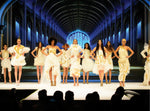 SALON BUSINESS SUPPORT
Committed to the success and growth of the professional hairdressing industry, Paul Mitchell Australia offers a range of business building and networking opportunities, designed to give you and your team access to the latest cutting edge business education in our dynamic industry.