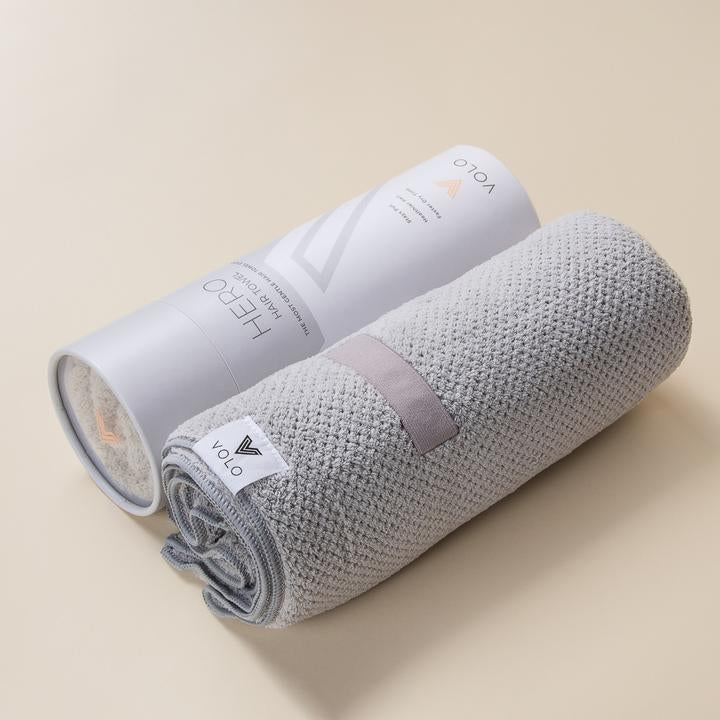 Meet VOLO Beauty
VOLO Beauty believe in Beauty your way. With over 50 years of combined industry and design experience, their team is focused on developing products that save time, save energy, and importantly, promote healthy hair. 

Founded in 2016, VOLO Beauty has set out to change the beauty industry. They are
dedicated to developing unique hair products that revolutionise the way we care
for hair and driving change in the way people think about possibilities in
Beauty.




The VOLO Difference
✓ Nanoweave™ is a proprietory fabric unique to VOLO Beauty and is the next generation in microfiber technology. The incredibly soft and super absorbent material is lightweight and durable. 
✓ The Hero is significantly lighter than a traditional towel by design. As a result, your beauty regime should be effortless and shouldn't weigh you down. 
✓ Independent testing showed our plush finish Hero Hair Towel was over 60% more absorbent than other competitors Terry Fabrics*. In addition, the towel gently and efficiently draws moisture from damp hair without stress on the hair shaft and roots. 
*Independent testing was conducted by Intertek North America, April 2021. 
✓ In contrast to traditional towel drying, the super gentle drying process aims to reduce damage and aid in controlling frizz. The Hero Hair Towel will lessen the hair dry time by 50%.
✓ At 100cm in length and 60cm in width, the Hero is longer and wider than the average hand or hair towel. So no matter the hair length VOLO has you covered. 
✓ Not all heroes wear capes. Our Sung Free Grip Strap, elasticised and silicone backing, is designed to ensure your towel stays in place. The lightweight towel is easy to wrap, twist and tuck into place.