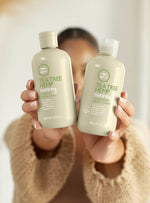 Why Hemp?
We've harnessed the highly restorative properties of hemp in 3 ways to help balance the needs of hair and skin with essential moisture and protein.
Tea Tree Hemp does not contain THC or CBD.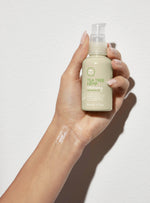 HEMP SEED OIL
High in nourishing essential fatty acids, including Omega-3 and Omega-6, to hydrate and protect skin and hair.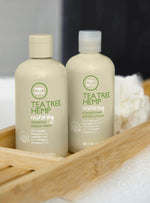 UPCYCLED HEMP EXTRACTS
A valuable, protein-rich resource that helps restore hair and skin. While hemp is often harvested only for its oil, we use upcycled hemp extract that's made from leftover seeds, making it a sustainable ingredient solution.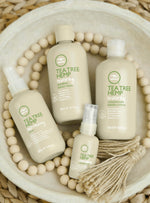 HEMP-BASED CLEANSING INGREDIENT
An alternative to sulfate-based surfactants, it uses the seeds from the hemp plant to create a creamy lather.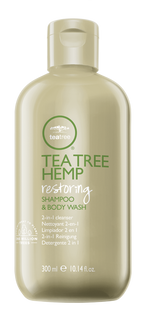 TEA TREE HEMP RESTORING SHAMPOO & BODY WASH
2-in-1 Cleanser
Creamy hemp-based lather gently cleanses, soothes and hydrates hair and skin.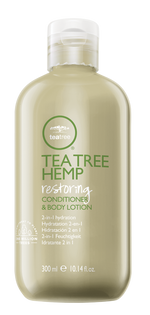 TEA TREE HEMP RESTORING CONDITIONER & BODY LOTION
2-in-1 Hydration
Multitasking conditioner helps hydrate and restore hair and skin in one simple step.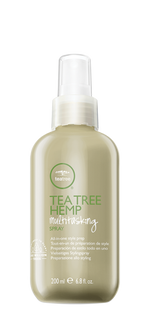 TEA TREE HEMP MULTITASKING SPRAY
All-in-One Style Prep
Do-it-all spray nourishes, detangles and boosts shine while managing frizz and adding soft style memory.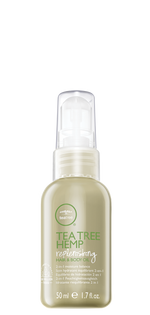 TEA TREE HEMP REPLENISHING HAIR & BODY OIL
2-in-1 Moisture Balance
Nutrient-rich oil soothes, softens and replenishes hair and skin.