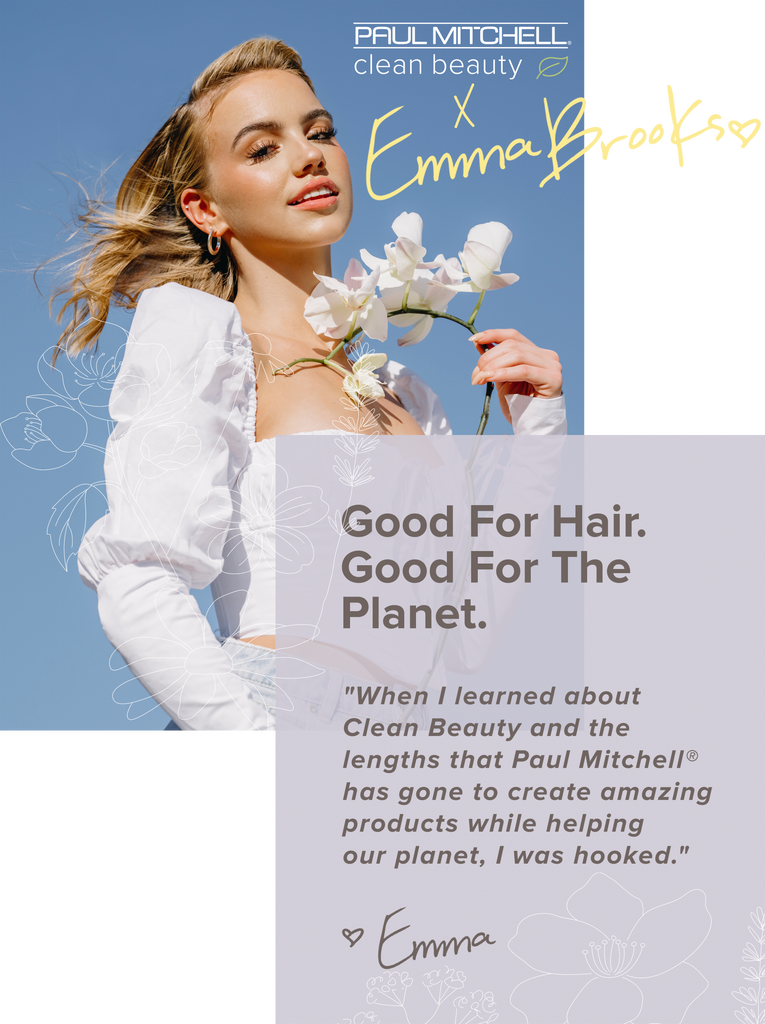 Who is Emma Brooks
Social Media Influencer, Mental Health Advocate + Clean Beauty Ambassador
 LA → L.A.  Born + raised in South Louisiana, now pursuing her dreams in Los Angeles.
She's a Gemini who loves creating a good lip-sync video, wears her heart on her sleeve + uses her platform for the greater good to help others.
Crowned Miss Louisiana Teen 2019 + competed in Miss Teen USA, she credits her Paul Mitchell® hairstylist + products for bringing her pageant-strained hair back to life.
Her goals: To continue to speak out about mental health, be a proud member of the LGBTQ+ community + support sustainability efforts in the fashion + beauty industries.