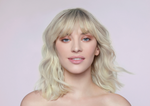 While the plant-based food sector is currently growing at a tremendous rate, interest in cruelty-free, sustainable products is also growing. As a whole, people are more aware of our impact on the planet and what can happen if we don't treat it properly. We've seen the creation of alternatives to leather made from pineapple waste, cars made from cruelty-free materials and of course the Hair and Beauty sector finally following our lead and realising cruelty free is best. 
With more understanding around our impact on the world, people are now demanding more sustainable and ethical products. Research shows that young consumers in particular are changing their spending habits in order to combat climate change and are willing to spend more money on products which are better for the environment. 
So what are the benefits for your business of using Clean Beauty?
With more consumers being aware of their carbon footprint now is a good time to be ahead. The demand in the industry for clean products is rising quickly and brands who don't support this movement are slowly becoming less desirable. In supporting sustainable, cruelty-free brands, many people who haven't previously been to salons will now see those salons as being more desirable due to product which aligns with their values being readily available. 
93% of consumers are concerned about the negative impact waste has on the environment whilst a further 80% of consumers said they were willing to pay more for sustainable services. With consumers openly looking for these products and willing to spend more on such products, this will be extremely beneficial to introducing new customers to your business as well as creating further relationships with current clients. 
You're Helping the Planet 
The Clean Beauty range is not only made with sustainably sourced ingredients, it's also powered by clean energy. Our formulas are made with organic botanicals which we grow on a biodynamic farm. To ensure our consumers have the ultimate farm to bottle experience, we manufacture our products using 100% certified clean energy which helps reduce pollution and greenhouse gases.
Our Clean Promise
We are committed to making better hair care in a more sustainable way and have the highest standards when it comes to being vegan, using organic botanicals, being colour safe, curating our ingredients, using bio-based plastic, being 100% recyclable, and ensuring the product goes from the farm to the bottle.
Sustainable Packaging
Our bio-based packaging is 90% derived from ethically and sustainably harvested sugarcane, this helps reduce the harmful greenhouse gas emissions which contribute to climate change. Not only this, but the bottles are 100% recyclable and feature a cap which uses 46% less plastic than a standard bottle cap. 
It's great for hair
Not only is Clean Beauty great for the environment, but of course it's also amazing for your hair. Even with the clean ingredients and sustainable packaging, the formulations used are also unmatched. The four categories - Everyday, Hydrate, Smooth and Repair - feature ingredients such as peptides, antioxidants, vitamins and even hyaluronic acid in the Smooth collection. Once the products are used in the salon, it'll be hard for anyone to leave your chair without leaving with their choice of Clean Beauty, hence making the product good for business. 
Paul Mitchell is committed to helping the hair industry reduce our collective carbon footprint, whilst supporting salons. By pairing sustainable formulas with innovative bio-based packaging, it is hoped that other brands will follow suit when it comes to going green.
The plant based revolution is here to stay, don't get left behind.