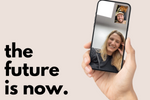 With many salons returning back to work after an extended time in hibernation, and capacity restrictions in play, it's time to take a moment to explore the idea of virtual consultations. Spend some quality time connecting with your customers and understand their hair needs before they sit in your chair. 
 
VIRTUAL CONSULTATIONS
Clinton Norris and Lucas Doney discussed the future of consultations and how to make the most of in-salon time with your clients. Don't miss out on this game changing advice!
BOX DYE COLOUR CORRECTIONS
Post lockdown has us all scared for what kind of hair is going to enter the salon! Never fear, Colin Caruso is here with a step by step on how to colour correct even the deadliest of box dye disasters.
 Products used:  Synchrolift Soft, 7N Crema XG, 10 Volume Developer

MONEY PIECES
Don't let time limitations steal your thunder- create a money piece in just 10 foils or less with Savanna Smith!
Product used: Synchrolift Plus and soft, Flexible Style Spray Wax, PM Feather Brush

SNEAK PEEK
Clinton Norris and Lucas Doney are back with the hottest hair cut comeback trend of 2021... 

DON'T MISS OUT
For more tips and tricks from the industry's best check out the 365 Salon Group Education Hub and be sure to follow @365salongroup and @paulmitchellaus on Instagram and Facebook!