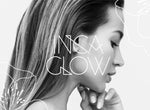 At Three Six Five Salon Group we are committed to providing you with new and innovative ways to grow your salon revenue, whilst increasing productivity and profitability.  From unique product offerings through to cutting edge education and training, we are continuously striving to offer salons the most relevant and effective products and services to support business growth.
In 2020 we are introducing a brand-new half day workshop designed to achieve just that! We want to help you skyrocket your salon productivity and increase your revenue growth through one simple salon service - Inca Glow Smoothing System.
And the best part?…..this workshop is 100% FREE!
Inca Glow™ is a revolutionary smoothing system that is transforming the professional smoothing market.
In this interactive workshop our educators demonstrate the beautiful results achieved by the Inca Glow™ smoothing system and explain the theory behind the advanced technology, so that you can confidently introduce this service into your salon service menu.
 Throughout this class you will get hands-in to ensure you are confident in all aspects of the application process and are ready to take your new skills back into the salon.
 KEY LEARNINGS:
How Inca Glow works
Who is the ideal client for Inca Glow and how to determine their hair type
Step by step application of Inca Glow full service on live model
How to perform a Glow Out Service on live model
Home maintenance
How to promote this unique service within your salon
FOR DATES & DETAILS HEAD TO OUR WEBSIT:
https://www.365salongroup.com/pages/education