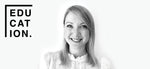 Director of Education
365 Salon Group
Why did you choose Hairdressing as your career?
I loved the way going to a hair salon made me feel and wanted to be able to make others feel the same way. I remember as a teenager telling my dad I wanted to be a hairdresser and he said "good choice! Hairdressing is an industry that will never be completely taken over by computers and technology". Great advice Dad 😊
What aspect of Hairdressing is your 'area of expertise' and what do you enjoy most about it?
Nothing excites me more than colour. With thanks to advanced technology, education and current trends, the opportunities for colour are endless!
What do you love about Hairdressing and what frustrates you the most?
The creativity hairdressing offers is exciting! The people in the industry are creative, passionate, supportive and fun…which is great to be around. I like to raise awareness of what's involved in hairdressing to people outside the industry, as I don't think hairdressing receives the credit it deserves.
Who are your industry icons and why?
I relate best to structure and have the upmost respect for Vidal Sassoon for providing us with the structured techniques that we still follow today. Combined with an understanding of why the techniques work and when to adapt them depending on hair type or desired result. This structured approach creates confidence in stylists.
What product can't you live without and why?
Awapuhi Wild Ginger Kera-Triplex Treatment! It rebuilds my fine hair following a lightening service, but I love the fact that the professional grade, reparative technology keeps treatment services where they belong…in the salon 😊
How do you challenge yourself?
By surrounding myself with the most talented and inspirational hairdressers and educators in the industry! This team challenges me to be the best hairdresser, educator, communicator and person I can be.
Why did you take the steps to become an Educator for 365 Salon Group?
Knowing that I have made a difference to someone. Nothing makes me happier than seeing the 'lightbulb go off' for someone I am teaching. I aim to teach (and learn) something new every day.
What are the most important things to your salon and the Hairdressing industry?
I believe the most important thing for salons is to offer professional service that exceeds your salon guest's expectations. To the Hairdressing Industry its apprentices, they are the future of our industry.