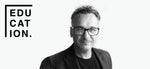 SALON OWNER
Kawsa
Why did you choose Hairdressing as your career?
To make people feel good... One snip at a time.
What aspect of Hairdressing is your 'area of expertise' and what do you enjoy most about it?
Cutting & Business Support. Being M.A.D.... Making A Difference
What do you love about Hairdressing and what frustrates you the most?
There are no two people the same, as there are no two haircuts the same. This is what I love! What frustrates me? Nothing 😊
Who are your industry icons and why?
From my Paul Mitchell family Robert Cromeans, Angus Mitchell, Stephanie Koselkski. These talented individuals have all shared with me technical cutting, business knowledge, & self-belief. Vidal Sassoon for being a true hairdressing icon with forward-thinking creativity, while always staying true to the foundations of hairdressing - the A,B,C way. My Australian GIANT mentor Donna Gannon for all the business knowledge, direction & support she has offered me.
What product can't you live without and why?
Paul Mitchell Invisiblewear. It's a category that as a stylist enables me to put a tick in the boxes for cleansing, conditioning, styling & finishing. At the same time my salon guests enjoy the feeling of their hair not being weighed down or the need to cleanse too often.
How do you challenge yourself?
Learning something new every day while drawing on the fundamentals I have embraced over my 30+ year journey.
Why did you take the steps to become an Educator for 365 Salon Group?
To give back...Making A Difference
What are the most important things to your salon and the Hairdressing industry?
Providing a seamless service to all Kawsa salon guests while listening & providing to what they are craving for in professional surroundings. Continue to do better by investing in one's education to give back to the Kawsa brand and the hairdressing industry.
Tell us about your salon!
Kawsa first opened its doors in 1990. I started the business as a single salon operator with a goal to offer the local community the finest services in hairdressing. Kawsa is proud and honoured to be a Paul Mitchell Signature Salon for its entire journey. Today our internationally trained and award-winning team of talented artists continue to grow & provide excellence in hairdressing to all its salon guests within a unique environment.