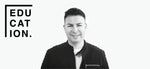 SALON OWNER
Ora Hair
Why did you choose Hairdressing as your career?
Even at a young age, I would constantly style my own hair with different looks. My mother was someone who always had amazing hair. Watching what she could do to her hair herself was probably part of why I chose hairdressing.
What aspect of Hairdressing is your 'area of expertise' and what do you enjoy most about it?
My area of expertise is cutting! I love being able to create looks and also solve people's hair problems.
What do you love about Hairdressing and what frustrates you the most?
What I love about hair is how I can transform someone from great to greater. Running a hairdressing business frustrates me more than hairdressing itself.
Who are your industry icons and why?
Vidal Sassoon who invented how we cut hair today! Kobi Bokshish for always putting his creativity and positivity on the line. Adam Ciaccia for putting himself out there and creating content to help others by sharing his growth in the industry. Robert Cromeans for always thinking outside the box. I could go on and on...
What product can't you live without and why?
The entire Invisiblewear category…but especially Boomerang Spray, Cloud Whip. Undone Texture Spray!
How do you challenge yourself?
By challenging my clients...always trying to educate my staff in a better way...putting myself in an uncomfortable situation...always trying to challenge myself even in small ways.
Why did you take the steps to become an Educator for 365 Salon Group?
Putting myself in a situation that made me uncomfortable. Love sharing my knowledge...seeing young professionals grow to their full potential.
What are the most important things to your salon and the Hairdressing industry?
The love for what we do, the people we work with and the knowledge we share with our guest and each other. The difference we can make in people's lives is very humbling.
Tell us about your salon.
We are a small group of individuals who have grown over the years to become a very talented and connected group. We are a team who share the same love for our industry.