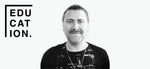 SALON OWNER
Volume Hair
Why did you choose Hairdressing as your career?
I love the fact that hairdressing is creative and stimulating. It's a privilege to have the opportunity to help people to find their real "image".
What aspect of Hairdressing is your 'area of expertise' and what do you enjoy most about it?
I enjoy everything from the start of a salon guest to the finish, but mostly I like colouring 😊
What do you love about Hairdressing and what frustrates you the most?
I love the happiness of the salon guest at the end of the service. Sometimes I would love to spend more time being artistic, but salon guests time restrictions (and the salons) doesn't always allow this, which can occasionally be frustrating. 
Who are your industry icons and why?
I don't really have industry icons; I respect everyone in the industry.
What product can't you live without and why?
Probably Awapuhi Wild Ginger…in particular Hydrocream Whip!
How do you challenge yourself?
Getting more in-depth during consultation and looking at the salon guest from 360 degrees.
Why did you take the steps to become an Educator for 365 Salon Group?
To grow my experience, and share everything I have learned over the years and teach others. It is a new experience opportunity for me.
What are the most important things to your salon and the Hairdressing industry?
To create harmony and happiness in the workplace.
Tell us about your salon.
I manage a big salon on Chapel Street, Windsor. All the hairdressers are from different countries, which is great to have so many different minds and techniques from all around the globe. When everyone comes together at the salon, we produce amazing work and create a great experience for each and every salon guest. We have a great time at Volume Hair, its a fun and professional salon 😊