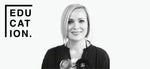 Technical Educator
365 Salon Group
Why did you choose Hairdressing as your career?
I wanted to finish school early and needed a job. I love fashion and understanding hairdressing is part of the fashion industry, this was an outlet that would help fill that passion.
What aspect of Hairdressing is your 'area of expertise' and what do you enjoy most about it?
Not one thing but everything from start to finish. I enjoy cutting and styling the most probably.
What do you love about Hairdressing and what frustrates you the most?
I love making people look amazing and fresh. It's forever evolving and changing. My only frustration is when people/clients undervalue our craft.
Who are your industry icons and why?
I admire all who are passionate but I think I've watched Sharon Blain consistently over the years after doing a workshop with her. She gives so much to her participants; I just really enjoy watching her work.
What product can't you live without and why?
A root booster - Extra Body Daily Boost. A girl can't have flat hair!
How do you challenge yourself?
Do things I'm scared of doing, I can do anything so just jump in and give it a go. You start by doing it once then the rest is easy!
Why did you take the steps to become an Educator for 365 Salon Group?
I love learning, why not learn to teach and share the journey!
What are the most important things to your salon and the Hairdressing industry?
Always try and do it better next time. Give each guest and service they'll talk about.